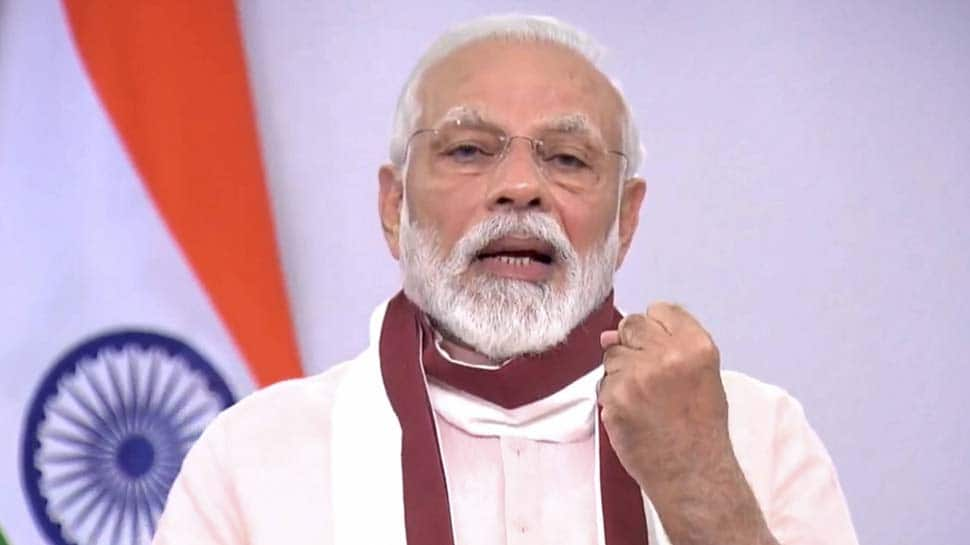 In a major announcement, Prime Minister Narendra Modi on Tuesday extended the Pradhanmantri Garib Kalyan Yojana till November 2020. According to this scheme, over 80 crore people will get five kg wheat or five kg rice per month. Every family will also get one kg chana every month until November 2020. The entire cost of this initiative will cost over Rs 90,000 crore.
PM Modi asserted that under the PM Garib Kalyan Yojana, the Centre announced a package of Rs. 1.75 lakh crore. "In the last 3 months, Rs 31,000 crore were deposited in bank accounts of 20 crore poor families. Also, Rs 18,000 crore were deposited in bank accounts of more than 9 crore farmers."
"Timely lockdown, other decisions saved many lives, but since Unlock one has begun, people have shown negligence," said the PM in an address to the nation. PM Modi made a 16-minute-long speech. This was his sixth address to India since the coronavirus outbreak in the country.
He also thanked the farmers and honest taxpayers saying "they are behind this mega scheme to provide foodgrain free to every poor in the country. I bow before the farmers and honest taxpayers".