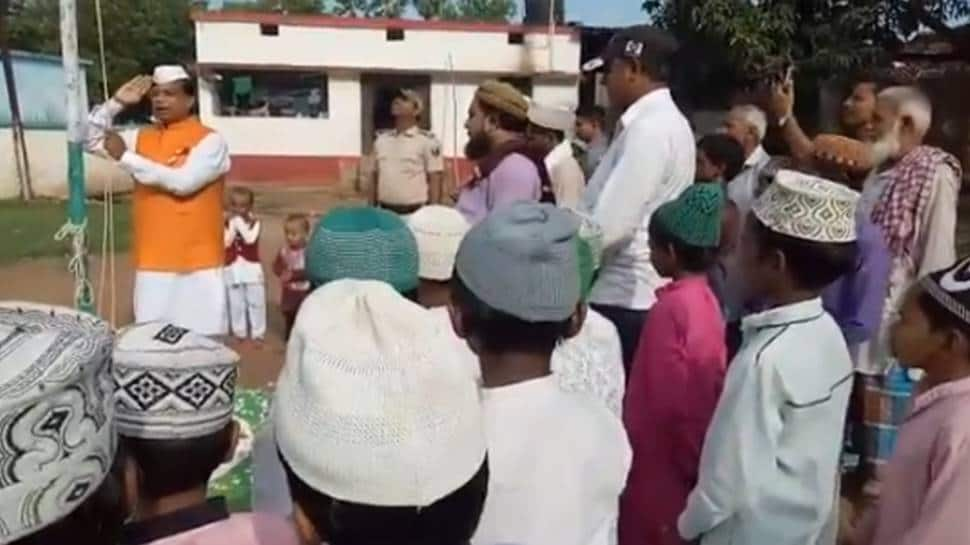 New Delhi: Fresh from the loss at the hands of the BJP-led NDA in Bihar election 2020, the RJD renewed its attack on the Nitish Kumar government and its ministers.
The Tejashwi Yadav-led party on Wednesday shared an old video of Mewalal Choudhary singing the national anthem 'Jana Gana Mana' on microblogging site Twitter.
The video features the newly sworn-in education minister of Bihar Mewalal Choudhary singing the national anthem, incorrectly.
The video has since gone viral and the minister is being trolled online.
Whie sharing the video, the tweet in Hindi reads: "Bihar Education Minister Mewalal Chaudhary, accused of several corruption cases, does not even know the national anthem. Nitish Kumar ji, is there any shame left? Where has your conscience gone?"
भ्रष्टाचार के अनेक मामलों के आरोपी बिहार के शिक्षा मंत्री मेवालाल चौधरी को राष्ट्रगान भी नहीं आता।

नीतीश कुमार जी शर्म बची है क्या? अंतरात्मा कहाँ डुबा दी? pic.twitter.com/vHYZ8oRUVZ

— Rashtriya Janata Dal (@RJDforIndia) November 18, 2020
In the video, Mewalal Choudhary dressed in white kurta pajama is seen struggling to recite the national anthem 'Jana Gana Mana' while unfurling the tricolor.
Mewalal Choudhary not only mispronounces many words but is heard also adding random words before abruptly ending the national anthem.
One user remarked, "Andher nageri chaupat raja" others wondered how he became a minister, afterall.
Isko Mantri kisane bana diya

— Rinku Saini (@RinkuSa39174176) November 18, 2020
While another said called it 'shameful'.
Its a matter of shame for all of us to elect such people to occupy corridors of power and guide our destiny.

— arun (@arun48737267) November 18, 2020
In 2017, Choudhary was sacked from JD(U) for his alleged involvement in a corruption case but was later re-inducted in the party.